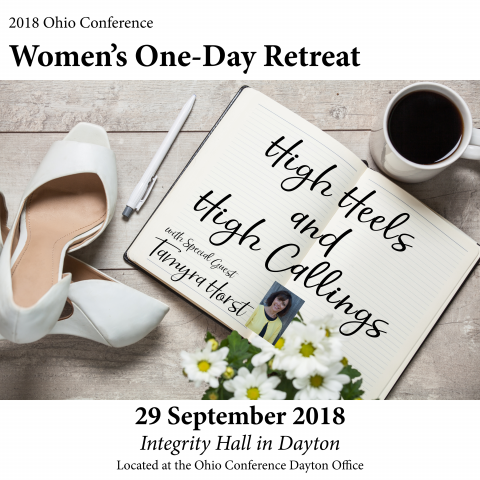 One-Day Retreat Registration
Join women from across the state at our one-day retreat!
Only $35, and includes your registration, gift, meals and more!
BONUS: Spending Friday night in the Dayton area, or live there already? Join us for a special Friday night program for FREE! Details coming soon.
Sabbath program begins at 9:30am and concludes around 5:30pm.
Questions? Contact Heidi Shoemaker at hshoemaker@ohioadventist.org or call 937.853.8468.
REGISTRATION IS NOW CLOSED
Refund Policy:
Cancellations received before September 13, 2018 will receive a full refund less a $10.00 processing fee. No refunds given for cancellations received after September 13, 2018; a substitute may attend in your place.
Please remember to contact HOMEWOOD SUITES directly to take advantage of the discounted rates on or before September 5! The Ohio Conference Women's Ministries Department no longer takes accommodation reservations.